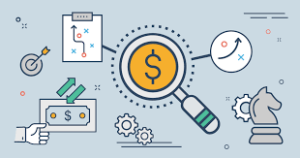 Hoteliers typically resort to dynamic pricing (changing the price of rooms as per changing market conditions) twice or thrice a year. Hilton has been practising dynamic pricing since as far back as 2004. This was perhaps done manually. But with the advent of machine learning applications in the game, dynamic pricing uses predictive analytics to add variables (upcoming holidays, lifting of Covid-led lockdowns, mid-week strikes leading to office holidays etc.) in forecasting the best price. See what all different parameters Sherlock AI can help you in creating dynamic pricing and also with customer acquisition.
Dynamic Pricing and Hotels:
In the hotel industry, these pricing refers to the continual, real-time tweaking of room prices based on algorithms. These algorithms take into account the fluctuations in data of consumer demands, competitor pricing, seasonality, current occupancy, and other external factors to increase hotel revenue.
While such strategies have been a common practice in the travel and tourism business, it is now gaining momentum in the hotel industry for automating revenue management. When hoteliers switch to hotel revenue management software, dynamic pricing keeps a regular check on the market demand and supply of rooms and accordingly changes the pricing strategy in real-time to increase conversion rates overnight. 
Dynamic pricing strategies employ artificial intelligence to monitor every aspect including different segments of your target audience, their booking patterns, the length of their stay, their preferences in terms of rooms and amenities, and the segments of your hotel that attract maximum guests while keeping a constant watch on your competitor's pricing structure. Dynamic pricing efficiently adapts your average room rates as per the changing preferences of customers, special occasions and seasonal peaks to attract maximum bookings and increase occupancy. With static room prices, hotels sell rooms at the same rates year round, and their revenue solely depends on the number of rooms occupied. This significantly increases the pressure to increase conversion rates during offseason.
Case in point is a predictive analytics tool developed by Starwood Hotels in 2015 which took into account a plethora of factors to arrive at the best price for a point in time. These variables ranged from weather conditions, competitive pricing data, occupancy data, booking patterns of users, and many other variables. This system can either be fully automated or help from human operators can be taken to adjust rates manually if required. When hotels get hold of the customer data as well as market data, they can get direct bookings and earn more profits than they would with third parties (such as booking portals) involved.
Among the first to adopt a non-static pricing, Hilton did it when access to technology was far less as it stands today. By using the correct revenue management software, the hotel made the shift to dynamic pricing in an absolute manner and also offered it as part of its loyalty program. The end product is flexibility, cost savings, and good revenue gains.
Matildas, a boutique hotel in Chile too is using a revenue management system with a price intelligence engine. They got better prices, more revenue, and savings on labour costs as a result of this implementation.
Hotelmize uses AI for their Room Mapping to track dynamic prices for a given room across multiple suppliers. Enter the gamechanger AI which will predict dynamic prices for a particular room, and they can now accurately know the approximate duration for which the price will remain lowest.
Flight fare forecasting: New mobile apps are helping customers find cheaper flights which they find using price forecasting applications. Bagging the best deal on flights and hotels has become that easy nowadays. Being automated, these tools scan the market and alert the users when the best deals are available. Websites such as Skyscanner and Hopper provide such services by helping customers to book cheap flights with the help of analytics. When travel agency websites add similar tools they can take a quantum leap in customer acquisition, making them book more trips, and rake in much needed revenue.