 Did you know, players in the Automotive sector can use AI for improvised sales by connecting sales to marketing data sets which were used earlier? AI can be deployed to automate lead-management and related activities, in predicting which products are very likely to be sold to customers for now and in future. It can also be applied for dynamic pricing in the sales process.
Tata Motors and Sherlock AI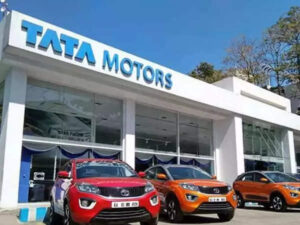 Tata Motors Limited, India's second largest car manufacturer, was looking to lower the cost of acquiring a customer (CAC). By CAC, they meant CAC in actuals and not the Cost Per Lead. The company wanted to lower the cost of acquiring a customer who would be purchasing the vehicle in their showroom. To achieve their goals, they began using Infinite Analytics' AI platform, Sherlock AI in 2021.
Since last year, we, at Infinite Analytics, started working with Tata Motors with the objective of reducing the CAC, as well as work with their PV, EV and CV categories, in order to play a role in making them the largest manufacturer in India. 
In the course of this work, at the end of the third month, the CAC reduced by  75%, and Tata Motors acquired the capability to expand their dealer/showroom network in places of a potential high demand/growth. Earlier, each location for network expansion took over 5-6 months. Using Sherlock, they were able to reduce it to a mere few weeks. They were thus able to expand the network exponentially, using the platform's algorithms (which algorithms).
Complementing our work, usage of social media also helped vastly. The company gained a new perspective in customer acquisition that no one in the market provided. The insights were crucial for their growth plans, the results for which have already started to show.
When we go to buy an automobile we usually have certain brand preferences/loyalty and a budget in mind. For a long time, as Maruti or LML Vespa buyers, we never looked elsewhere. But, when we are leaning towards buying a car brand 'A', and it doesn't fit in our budget, and we happen to get an advertisement on our Social Media platforms of a car brand 'B' whose dealership showroom is located near our home or office, and the prices are within our budget, we may actually end up visiting the showroom and buying that very car. This is not serendipity. This is targeted marketing with the help of AI.
Read this detailed case study on how Sherlock AI enabled Tata Motors to acquire customers and reduced CAC by 75%!
So how does an automobile showroom analyze the competition in the market, how does one know what vehicle are we, the customers looking to buy and in which segment, which competition showrooms are we visiting, and which are the places where showrooms or vehicle charging stations should be set up and more? Brand loyalty makes customers travel to faraway places to have a look/test drive at their preferred automobiles. Sherlock.ai comes into play by mapping the layout of all automobile showrooms.
Consumers visiting the dealerships are tracked as well. Our current vehicle or mode of transport is also determined. This data is then combined by mapping it with IA's proprietary analysis to help in understanding the locations where we have shopped or what is called transactional data (using our digital footprints and use of debit/credit cards/wallets etc.), where we live, and other metrics such as prosperity level and thus the ability to spend, automobile dealership visitation, search trends on digital platforms (Google, Car aggregators), etc. to create classifiers based on our interest in purchasing a vehicle.
Precisely targeted campaigns are then launched on Social media platforms such as Facebook, Instagram, and Google for those of us who are most likely to convert.
Read more about how Sherlock AI helped Tata Motors here
Want to explore how Sherlock AI can help your business? Write to us [email protected]
Subscribe to our newsletter for regular updates and interesting insights