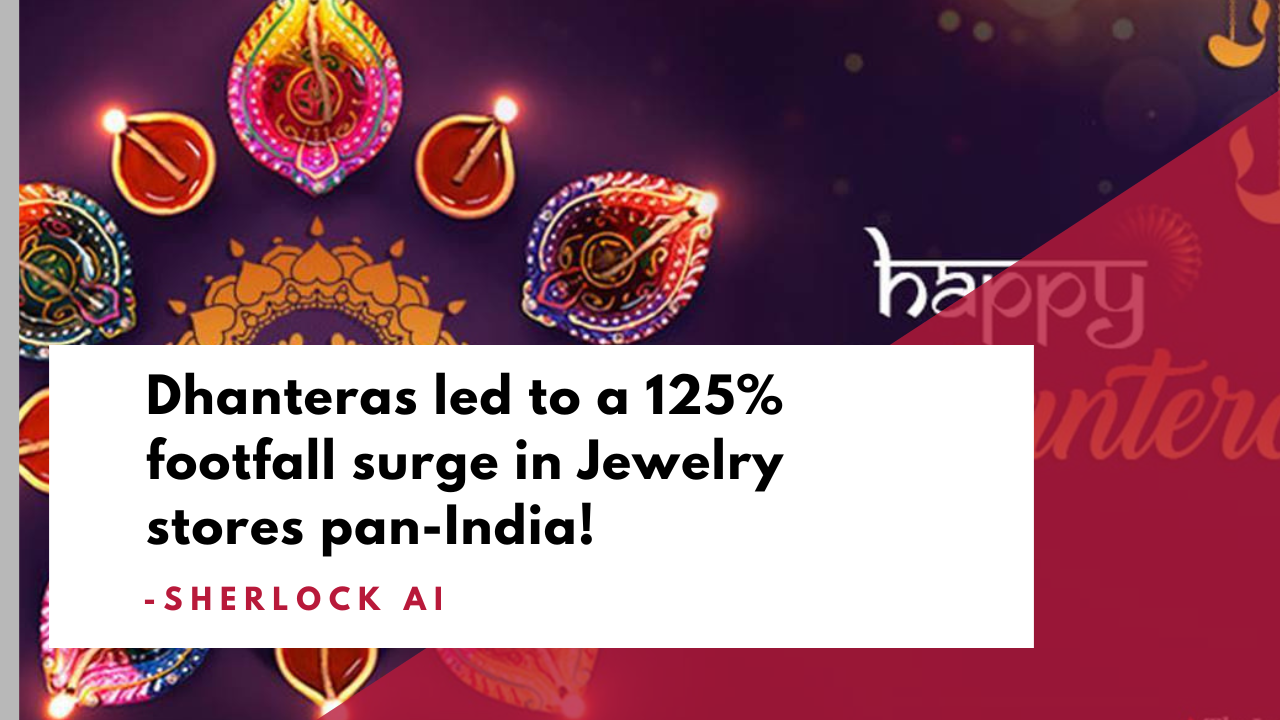 Indians have always preferred gold as an asset class and an investment vehicle. With Dhanteras being among the most auspicious occasions to buy gold, Indians did indeed flock to the 'market' to buy gold. 
Every year Indians make auspicious purchases during the two days of the Dhanteras festival (which falls on October 22nd and 23rd). It's estimated that about 40 tonnes of gold were sold this Dhanteras worth over INR 20,000 crores!
Sherlock AI puts the detective hat on and gives us some 'golden' insights on footfall and digital chatter, pouring through trillions of bytes of information
Return of the King: Physical Gold is still the crowd's favorite:
In India, though there have been alternatives coming up in the last few years in terms of digital gold, physical gold and jewelry in particular still remains the crowd favorite.
Among the 40 tonnes of gold sold during this Dhanteras, it's estimated that ~80% are jewelry and the rest bullion. Multiple trends have together acted as tailwinds for the spurt in growth of gold during these days- apart from the obvious auspicious nature of the day, consumers have also come of the COVID-induced economic slowdown and have started increasing their discretionary expenditure and investments. With the current global geopolitical situation and risks of looming recessions globally, Gold also appeals to people as a risk-free 'purchase'.
The Gold Rush
Did you know that jewelry stores' visitation went up by 125% during the Dhanteras weekend? Sherlock AI analyzed all consumers who visited jewelry stores pan-India and revealed that though typical weekend footfall surges in Jewelry shops is around 16%, the Dhanteras weekend contributed to a whopping 125% surge! WHOA!
It's interesting to note that digital chatter and searches for 'gold' related terms also shot up ~100% over the weekend which suggests that people are more serious about buying it by walking into a store! 
Does Sherlock AI see 'digital gold' ascending the golden throne anytime soon?
Though there has been a 40x increase in digital chatter around Sovereign Gold Bonds (SGBs- issued by the Govt. of India) which is among the most popular form of digital gold since 2015, it still comes nowhere near the sheer popularity physical gold has.
But there was a 500% surge in terms of digital searches for Sovereign gold bonds during the Dhanteras weekend (compared to 100% surge for physical gold). Are the wheels of change here in making SGBs more popular? Yes, but the shine and glitter physical gold has in the minds of people is not going to go away anytime soon!

Gold & Southern India: A true golden story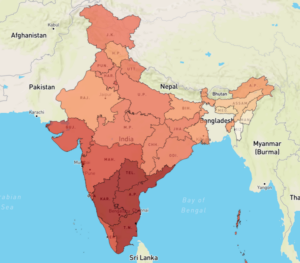 Sherlock AI reaffirms the public belief that the southern states have a huge gold craving!
In fact, all the top 6 regions ranking the highest in terms of 'gold's' digital popularity are the southern states- Tamil Nadu, Andhra Pradesh, Puducherry, Telangana, Karnataka and Kerala!
Did you know that even though Andhra Pradesh is the second highest state with a craze for gold, the popularity of Sovereign Gold Bonds there is pretty much non-existent?
The new player in the game: SGBs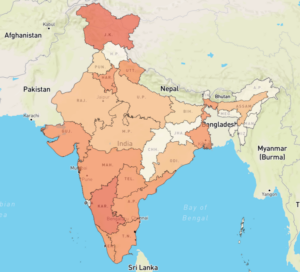 Though Manipur doesn't have a general craze towards gold, compared to all other states, it seems to be very interested in Sovereign Gold Bonds!! Hmm, Sherlock AI indeed  gets some curious insights always
Chandigarh, Delhi, Gujarat, Haryana, West Bengal and UP are among the states where there is an appropriate penetration of SGBs compared to their love of physical gold. Whereas the SGB culture in southern states is nowhere near (though, the stats obviously suggest that the gold culture is high, SGB penetration is pretty less there
It's also very interesting to note that the highest surge in terms of buying gold came in from Western India (Gujarat predominantly, followed by Punjab, Rajasthan and Chandigarh)
Ahh, now this is what Sherlock AI calls as a goldmine of information (literally!)
Interested in understanding more consumer insights and leverage them for your brand and reach out to high-intent consumers? Get in touch with us at
[email protected]
Sherlock AI can understand consumer insights, footfalls, and even target consumers who are visiting your competitor outlets! Interested?
Schedule a call
with our team to explore Sherlock AI
Interested in making the best out of your festive marketing?
Read this article
on Ganesh Chaturthi and data-driven marketing as well!