Sherlock.ai: Servicing several industries and staying relevant – Retail, Luxury & The D2C Health & Wellness 
As consumers of luxury goods, we love shopping for Kate Spade, Louis Vuitton, Jimmy Choo, and other such bags at malls. What we may not notice is that the ad on our phone for the latest collection of Michael Kors was targeted at us on the basis of our last few purchases and visits to luxury goods stores.
This is done with the help of data from the Identifier for Advertising (IFA) cookie on our phone, which is picked up with metrics such as age, gender, or demographics as well as our behavioral data i.e., likes and dislikes or psychographics. It is also determined which location of the store we traveled to, how much time did we spend at the store, and if at all we made a purchase. Furthermore, it is also analyzed if we went to any competition stores along with more such data which is of immense use to the marketers.
Luxury Retail and precision targeting high-intent consumers
Luxury Retail brands also use visitation data, user behaviours, purchases, and digital footprints to reach out to buyers. The prosperity index and visitation data can tell who is looking to buy luxury goods and if they can afford the Villeroy & Boch tea set that the company wants to market. This can be done by identifying people who visit high-end urban locations such as DLF Emporio in Delhi to classify them as affluent. Visitation data can further help in choosing new store locations. Details such as how far are we traveling from our home locations to the store also help as they give out a lot about how much we, as customers, are willing to travel to buy our desired products.
Towards a healthier and fit world: Sherlock AI helps D2C, Health and Wellness companies in acquiring high-intent consumers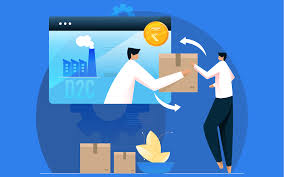 The D2C Health & Wellness industry is one of the industries using AI exponentially. As a fitness-conscious person, if we hit the gym often – say on certain days, or perhaps even all days of the week, and are health conscious (are spotted signing up for a one-off yoga session every now and then or try to fit in that pilates or air yoga class in our workout schedule), we may notice a sudden uptick in ads on our social media about protein shakes, naturally sweetened laddoos sans refined sugar, gluten-free crackers, ethically sourced food products, organic fruits and vegetables, milk alternatives, etc.
We may also become the TA for companies selling fitness equipment, labs doing complete blood profiles at attractive prices, and home pick-up of samples. All this comes our way upon being identified as the customer who is most likely to buy these products or services. With the help of AI and marketing, it has been established that hypochondriacs or people who constantly worry about getting very ill may be visiting pharmacies, clinics, and hospitals way too often. Such people can be identified as the TA for those who want to do frequent blood profiles to know that their body is functioning just fine.
Not only this, but we then also become the ideal consumers for protein shakes, calcium-boosting drinks for healthy bones, and so on. Philips Future Health Index India 2022 report has indicated that Telehealth and AI are top priorities for Indian healthcare leaders. The report is based on proprietary research from nearly 3,000 participants across 15 countries and looks at how healthcare leaders are using data and digital technology to address the challenges due to the pandemic.
So how are we picked and identified and targeted with these ads? Sherlock, for example, determines the kind of ailments people visit hospitals for. On a map of Mumbai, all the major hospitals and clinics were plotted. GDPR) compliant data from cellphone app data providers was used to look at the movement of people in and out of these hospitals. Sherlock was able to distinguish the hospital staff from patients or their kin based on the longevity and frequency at which they come to the hospital.
At Tata Memorial Hospital, for example, they could identify the number of people coming in for treatment of cancer. Furthermore, it was also determined how many people were simply visitors and not patients. Predictive Analytics can help in managing operations and administrative challenges faced by hospitals. The above data, for example, can, among others, be used in the early detection of the rise in Covid-led hospitalization (or other such phenomena) and can alert hospitals of the need for more staff in the coming days.
Hospitals can thus be alert and better prepared for what is coming their way – equipment supply and maintenance (like oxygen cylinders during Covid) can also be taken better care of. Read more about how Sherlock AI helped BMC with tracking COIVID 19
AI's relevance across industries can thus not be undermined. It is time to buckle up and make the most of it.
 Interested in acquiring high-intent consumers? Schedule a call with us and see how Sherlock AI can magically improve your customer acquisition!